Before you start dating (again)
Dating can be confusing. You know it, I know it, every single man and woman on Earth knows it. You always need advice to survive. You call your friends, you read magazines, you go for a drink... Then everything starts running smoothly again, but then you suddenly see yourself in the need of advice again. Didn't you learn from the last time? It seems you just thought you did... and then that beautiful stranger walks by again... and you start again.
Sounds familiar to you? It is for everybody. Dating is a world in which you have to play a game you cannot control, which is exactly what makes it as exciting and dangerous as it is. But how to play the game of love without getting hurt or becoming anybody's fool, especially in a 21st century which has turned out to be so overwhelmingly connected that it simply cannot help but to overwhelm you? Good question, fortunately, not that hard to answer...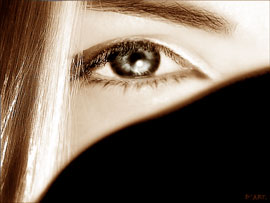 To succeed in finding that someone who may become your "one" in a future, you just need to take a look at yourself beforehand. Don't worry, you don't need to make a list; just learn to recognize and take advantage of your natural most remarkable "features" to make them work for you. As in every game, you will be in the zone if you know how to follow the rules and also how to break them appropriately.
Advice to get ready for dating
Know yourself. Who are you? What are you like? What do you want in a couple and in the future? The main one: what are you going to answer if someone asks you these simple yet important questions when you go out for a first date? Further, which tone of voice will you use? Believe it or not, I once asked this question to a girl I was starting to date and she came up saying "I am a very good cook, you know? Besides that..." as an attempt of an answer. Needless to say, I felt strongly disappointed. "Is cooking the best thing she can do?" I couldn't stop wondering. We are still good friends, but just that.
Never forget that the world of dating singles is a world in which you need to learn to stand out to succeed.