How to undress someone you met online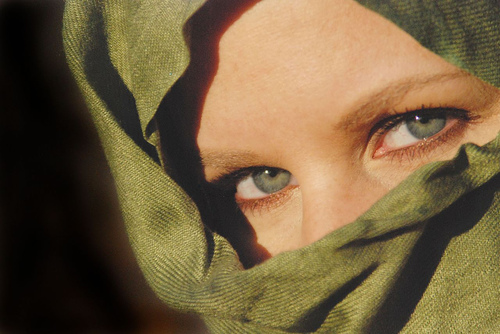 Dating online once was first though of as something desperate or even dangerous. As people can write anything they like in their profiles or personal ads, thieves, scammers, etc have utilized the Internet to get fresh new victims or make more money. Time, fortunately, has taught some lessons to everyone and online relationships can be (and are) taken without many worries again... Which doesn't mean you can lower your guard, of course.
How to spot a liar on the web
OK, you sent the 'hi' (or received it) and you received a reply (or sent it). Now you are writing your first e-mails and soon you will start making the first phone calls. The question is... Is he or she being honest with you? How to know? Singles advice sites do not touch on this topic most of the times because they think it will be discouraging for some of their visitors. How to learn to take care of yourself without reducing your chances to meet your 'one' online? Getting to know the other person quickly, fortunately, does not require your new friend or date to fill in any questionnaire. Subtle questions usually work better and give you the best conclusions about the person you are dating.
Take advantage of the first two e-mails. Online dating starts in writing, and people use e-mail as the main means of communication. What do these curious singles talk about? They start by asking curious though trivial first-chat questions like 'what do you do for a living, besides looking for a fiancé/fiancée?' or 'how do you like to have fun?'. The receiver usually replies to these questions gladly, as he/she understands that these questions set the grounds to deeper conversations in the future. Would you like a piece of advice in this stage? Ask specifically about religion in these first e-mails, even if you don't believe in God. A normal person gives you an answer in his or her reply, even including some details; scammers and offenders usually avoid or 'forget' to give an answer to those kinds of questions (a small yet useful betrayal of their conscience), which is a very good dating advice for you.
Ask your acquaintance for a picture with his/her friends. Then compare the way he or she looks in this picture with the way he or she looks in his/her personal's photos. Big attitudinal differences are a major red flag here. If you see something strange, follow your instincts and move on. Remember that, when you are with your friends, it is almost impossible to pretend. Indeed, someone had to be too mischievous to be able do it.
Avoid sexual friends (unless you are specifically looking for one, of course). There is nothing wrong in taking, posting or sending by e-mail a picture of yourself in a sexy pose. However, what if the tone of the photograph he/she is sending you is too sexual for an starting friendship? Doesn't that raise a red flag? As a matter of fact, many scammers try to use their natural beauty or sex-appeal to try and 'trap' you quickly. Be careful if your talking gets too sexual in too little time because that online relationship will very unlikely get serious and that is not your objective.
Re-ask what you already know in future e-mails and compare if there have been any contradictions with what he or she replied before. If not, then continue and enjoy. Rarely will someone write down the bunch of lies he or she tells to a single person, so if no contradictions in the future, he/she has passed the test for me.
Believe it or not, these simple and friendly techniques will help you spot offenders and scammers fast and without warning them.